Your website needs to be hosted somewhere, as does your email: we can help with that.
There are many options for hosting depending on your needs and budget.
What it does need to be is dependable, reliable, well supported and backed by experts in the field of hosting and especially DNS. We can help you with DNS issues and ensure your website is moved or transferred, upgraded with ease and very little to no down-time. Your site is important to you and your business, that's why we have specialised monitoring software. We monitor our servers and you can optionally monitor your site, checking for any issues that can be caused by DNS, server issues, misconfigured software or updates. Keep informed about your site. Know if your visitors are getting an error page instead of your site. Monitor from multiple locations. Have a look at our server monitoring options here.
All Business Hosting includes priority support.
All hosting accounts now also come with Weebly FREE.
I only have email hosting needs – Take me there.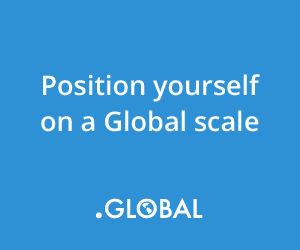 Here is a simple look at the different ways we can help with:
Shared Hosting (Feature Rich Hosting)
This is the most popular kind of hosting and is suitable for most types of website. This helps to bring the costs right down by sharing a server with other websites. We use high specification servers for our shared hosting platform. We also spread our accounts to load balance the servers. So if you have a website and a small budget then this is the place for you. To keep costs as low as possible we have several plans for you to choose from. If you don't need too much, maybe a family website or a small club through to a business with an online shop, browse our hosting plans to choose for yourself. The Business plan gives you everything you could need at this level. It is good for well over a million visitors per year to your site. Have a look at our plans here. Don't forget to explore the current offers here.
You get lots of FREE stuff with a shared hosting account, such as FREE security from SiteLock with the SiteLock Lite and plenty of options to improve your security as needed to comply with any laws such as GDPR and PCI.

Self-Hosting (in-house)
This is a great option for your website if you have a proper business broadband line, such as a leased line. A leased line will come with a Service Level Agreement (SLA) and so should minimise any downtime. There are many pros to using this method. For instance you can help to reduce costs by using the same line for your out-bound traffic, your website, your email and your VPN traffic from/to other sites and remote workers (this is also sometimes called a private cloud). Everything is in-house and easily managed and secured. There are a couple of cons, some of which can be mitigated but at increase the costs. If everything is on one line and it breaks then depending on your SLA there will be some downtime. There are two ways to mitigate this, that is to have two leased lines with different providers, or you can get a backup ADSL and redundant hosting on a shared or dedicated server, this will depend on how critical it is to keep your website up. We can assist and advise you with setting this up if you feel this is right for you.


Dedicated or Virtual Servers

Dedicated servers and Virtual servers are a great way of having a web server to yourself whilst taking advantage of a data centre. Data Centres are very reliable centres where you place your server and they take care of the power and internet connection. They will usually have at least two power sources, mains and a backup generator and at least two internet connections, through different providers and can provide you with as much bandwidth as you want. We have access to one of the top Data Centres in the UK an can host your server at excellent rates due to our bulk buying power. With all these types of server we will need to verify your identity. Contact us for a free quote to suit your needs. You'll be surprised at how low it can be, for example a Linux Dedicated server's start at £99+vat/month with FREE installation (when billed annually) and Virtual Servers start at £15+vat/month with no minimum contract period. Configure your own Virtual Server to meet your needs with our configurator.
All our Dedicated and Virtual Servers come with flexible pricing, allowing you to purchase 1, 3, 6 or 12 months at a time. Cancel after your billing period or renew to carry on. No minimum contracts just pay as you go. The more you buy the more you save.
Have a look at our standard off the shelf prices for Dedicated Servers here.

---

Email only hosting needs
We have some fantastic email only accounts. Whether it is for home or business. Our most reliable and cheapest way is our Basic email; it is email you control. Pay only for what you want, add email accounts, forwarders, etc. as you need them from £0.50 per email account per month (plus vat) you have many features and it goes excellent with any hosting package or dedicated servers/cloud servers as well. Basic mail is easy to use and simple to setup.
All of the above email accounts come with POP and IMAP as standard, but if you really need enterprise class email reliability, security, encryption, accessibility and scalability then you need one of cloud email accounts. You get much more than just email but it just works!
See our Cloud accounts for more information.
SecuredMail.App – Simple Secure eMail
If you are looking for something more secure than Gmail, Yahoo Mail, Outlook.com, Hotmail, etc. or if you just don't want your personal photographs appearing on google sites then SecuredMail.App is for you.
We now have SecuredMail.App, the new Simple Secure eMail service, available for you to purchase. Have a look at the site – SecuredMail.App. This is Simple Secure eMail, made easy for you. Accounts start from £2.00 including VAT and you get a lot for your money including:
2 secure eMail accounts
FREE – Unique subdomain of SecuredMail.App for email address
Use your domain name if you want
Contacts
Calendar
Notes
Synchronise all to your Apple, Android, Mac or PC
Secure webmail access
File storage and sharing
App passwords
Two Factor Authentication (2FA)
Help with setting up end to end encryption.
Secure sending of eMail by default (where supported by the other server)
Open source software – It can be verified as secure by anyone in the industry
Order your SecuredMail.App eMail accounts or read more about it.
Upgrade your Feature Rich Hosting account's email to any of these email options.