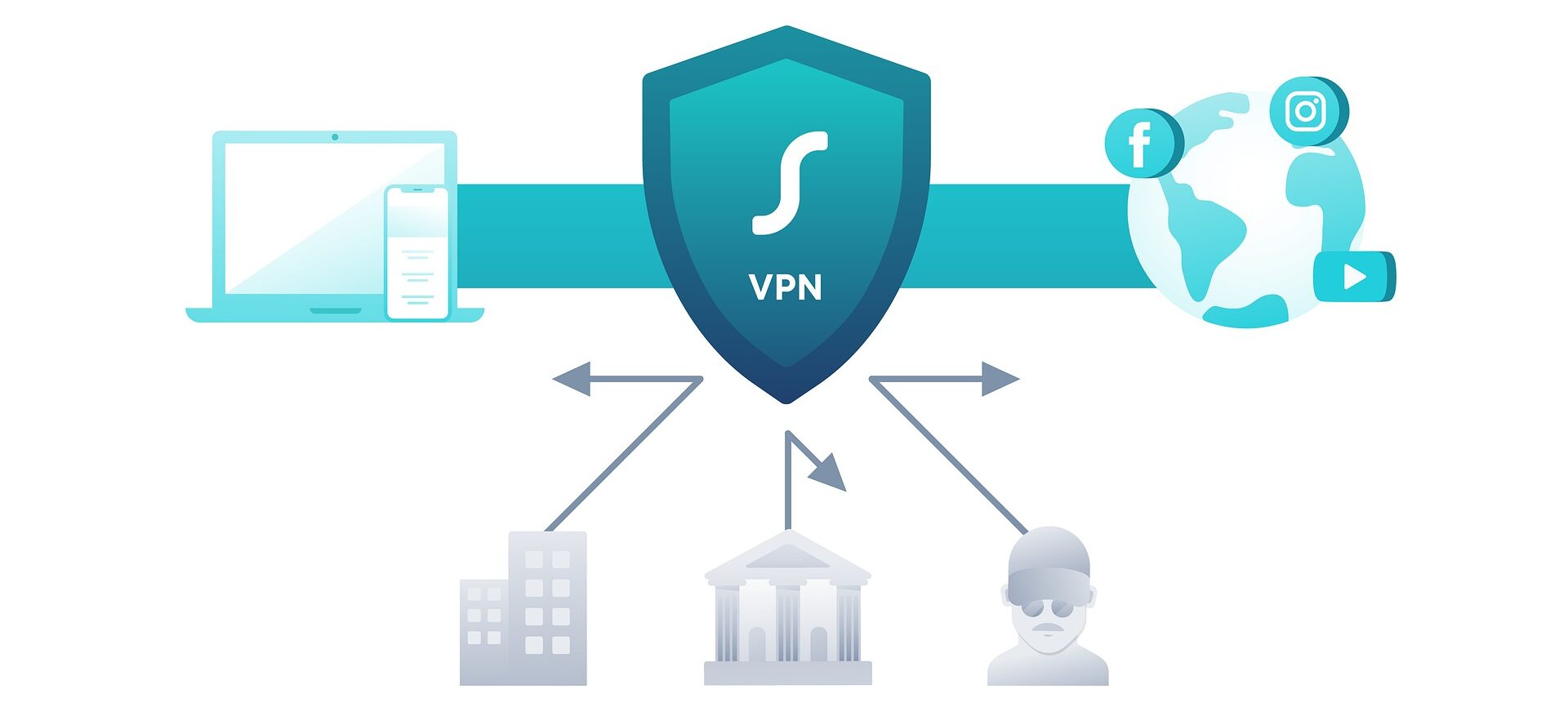 VPN technologies have been around for decades. We have been helping clients to use VPNs to gain access to their office computers and resources from home and other locations for nearly 2 decades.
Typical Use for VPN
There are two uses for VPNs. To connect from home/hotel room to your work computer or network. We have been helping clients to connect in this way for nearly two decades. This requires you to have a termination point in your office. You may be able to do this with your existing hardware or software. Make sure it is secure as we have seen many people opening up RDP on their work PC across the internet. This is not secure! Contact us if need help with this.
The second use for a VPN is to secure or hide your traffic from your location on to the internet. Typically this is done if you are connecting from a hostile (shared or unknown) network to the internet. On this type of network your data may be able to captured and used to steal your identity, email or bank details. You need to make sure you are secure out of the network to connect to your destination as close to it as possible. It can also be used for many other reasons but the same principal applies. We now provide a lightning fast, private and secure VPN with no logging at all on the servers.
Our New Solution for Home or Work use
We have now developed our own VPN solution to keep people safe when they access the internet from many locations where you would normally be at risk. We know how to keep you safe. You can also use it to access services in other counties, such as Netflix.
Why do people need a VPN?
To keep themselves secure when working on a hostile network connection that you don't own/trust
To ensure your connection is secure and is not being broken in to by a man-in-the-middle attack
So you can access services in your home country when you are abroad
To access different regional content
To prevent snooping for profit by your ISP


Everyone gets the same with our VPN solution no matter what tariff you are on.
Tariffs give you choices for your pocket they don't restrict what you get.
Our solution includes:
Thousands of servers worldwide
38 Global Locations
No Logs (Privacy)
Invisible – VPN checkers will report that you are not secure because they can't tell you are using a VPN!
You can see the IP address you are using and confirm it with 3rd parties to ensure you are secure but private
Kill Switch
Lightning Fast Gigabit connections to all servers

Truly UNLIMITED

bandwidth (We don't log so we don't know how much you use)
Downloadable one click software (You must have ano acount for them to work)
Supports Openvpn UDP/TCP, IKEv2, L2TP and IPsec
Supports most built-in VPN software
Connect up to

5

devices per account
Reliable connections
Supports Torrents/P2P
Excellent for Netflix etc.
Instant Chat and Ticket support
Instant access
Automatic setup
Choose your own username
Change VPN connection password as frequently as you like
Cancel whenever you like – No minimum contract
Flexible tariffs allow you to pay for what you need
Sign up for your VPN account now!
If you are still not sure then get in contact from your store account and request a FREE trial.