Website Security & GDPR
From July 2018 Google and Google Chrome started to warn visitors to your website that your site was insecure, if it didn't have an SSL certificate. All sites require an SSL certificate in order to be ranked at all in search engines. If you don't have one you will not be ranked and visitors will be advised not to visit you.
SSL certificates protect your visitors from hackers intercepting the communications between your visitor and the server. Luckily, CritchCorp Computers Ltd gives you a FREE SSL certificate with any of our Shared Hosting or FREE Hosting Accounts. You can, of course, upgrade your FREE SSL certificate to a paid version which gives better security and more trust.
When do you need a more secure connection
General rule of thumb. If your visitors need to enter any information on your site, you need a more secure SSL certificate. Take customer data or payments you may also need the top tier SSL certificate.

If your visitors need to enter any kind of personal data then they really do need to do this over a more secure connection to avoid having their data intercepted and stolen. Any need to enter a username and password on your website then you really need to have one. If you have your own payment system in place on your site, then you will need a far more secure SSL certificate. Most sites use a third party payment provider, such as PayPal, to do this. This helps you to avoid the need for the top tear SSL certificate as they will take care of that. This helps to prevent hijackers stealing people's personal & credit card data. This would cause a serious breach under the GDPR, Data Protection Act (2018).
If you don't have any SSL certificate in place, or it has expired, your visitors will not be able to get to your site. They will have a big red warning telling them not proceed.
FREE SSL, SAN SSL, EV SSL Certificates
We provide SSL certificates (or TLS if you're in the know) from Sectigo, Digicert, GeoTrust and Symantec. There are generally two levels of paid certificate that offer different levels of security to your visitor. The basic level which is easier to get and costs the least, through to the Extended Validation (EV) certificates which used to provide your visitors with a Green bar or Green highlight in some way to show you're secure and have been vetted by the provider to prove you are who you say you are. They all provide a secure connection to your website so that your visitors traffic cannot be sniffed or hijacked, but some are stronger than others and have more checks done..
For all our hosting customers we provide a free ACME certificate. We also have available fully fitted service for those who wish to have us install it for them. If you know what you are doing then you can get just their certificate and install it yourself. You can do this from the control panel. See here for our SSL certificate prices.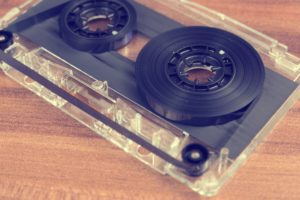 Website backup
Remember in the old days when you would backup your cassette tapes and vinyl records to tape, well it is the same for your website. It is your responsibility to keep your website backed up at all times. Especially before you do any changes to your site as it can all go wrong far too easily sometimes. We have a great backup solution for you. It is automated and backups up your website daily so you don't have to worry. Receive notifications after each backup or just when there is a problem, it's up to you.
FREE or paid-for
All Feature Rich Hosting Accounts and FREE Hosting Accounts come with a FREE Backup service. You can choose to upgrade the Backup for added peace of mind. You then get your backup store outside of your account. This means that if your account is hacked then you will not need to worry about the backups and you can restore your site in no time.
---
Don't forget to check out these other Products too
You can also read more about us and the products and services we offer.
---