Our Smart Light Bulbs are now available in B22 and E27 Versions
We are very excited and proud to introduce our new Smart Light Bulb. The next generation in Smart Light Bulbs. It can do more than any of our previous Smart light bulbs and goes further to make your life a Smart Life. Using the industry's number 1 mobile app, it can be used in scenes and scenarios to truly make your life better and easier, and at the same time save you money on your electricity bill.
Many people believe that the "Always on" nature of smart devices costs you lots of money in electricity, however, this is not true. Smart devices use a special chipset that is designed to be very efficient and so is a very low power device. Furthermore, the LED light bulb uses far less than a traditional incandescent light bulb and even much less than the first generation energy saving light bulbs. This is next gen smart. Smart on all levels. Monitor how much electricity you are using and how much it is costing you in the app.*
*Paid upgrades are available, but basic information is currently free of charge.
Smart Light Bulbs for your home or office
Our new Smart Light Bulbs come in two different connectors; the B22 and E27 connectors are the most popular in the UK. We are looking in to other connectors such as the E14 and the GU10, but for now B22 and E27 are here.
These are great for any home or small office – medium use. Just imagine turning all the lights off in your house when you leave. You can achieve this with the app and our Smart Light Bulbs by setting the routine that says when you (or at least your phone) is far enough away from your house, then turn off all the devices in the group you specify, which could be everything or just the devices and lights you want. Help save your Electricity bill and your Carbon footprint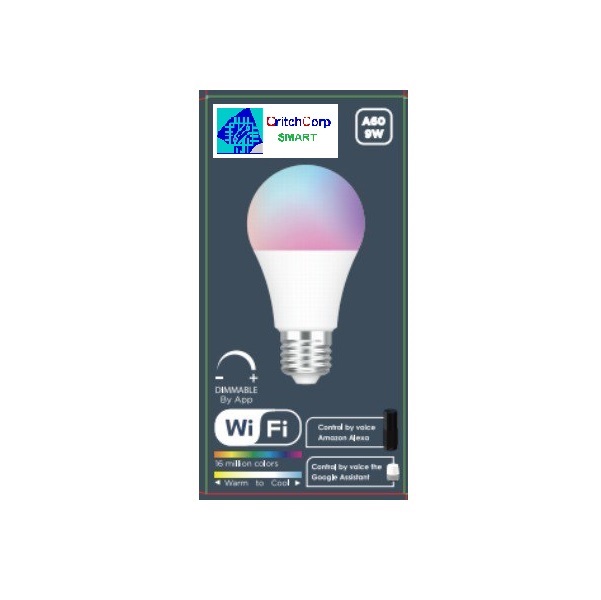 CritchCorp Smart™ E27
Up to 25% off when you purchase 2 or more
Buy your Smart Light Bulb now and get up to 25% off when you purchase 2 or more at the same time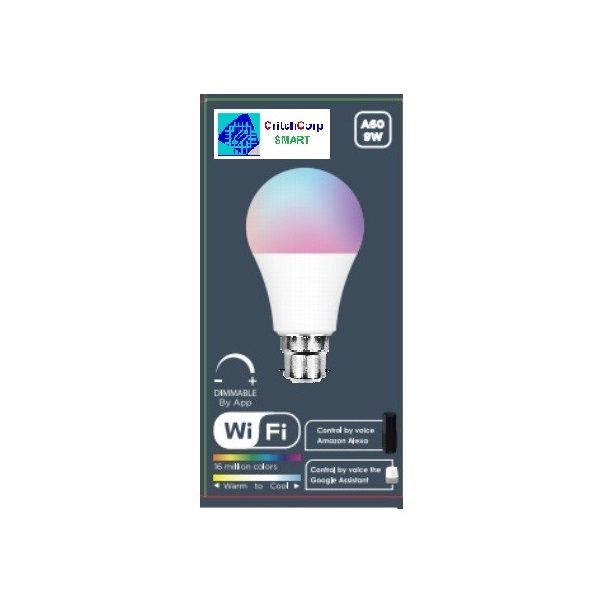 CritchCorp Smart™ B22
Up to 25% off when you purchase 2 or more
Buy your Smart Light Bulb now and get up to 25% off when you purchase 2 or more at the same time
Our Smart Light Bulbs use energy saving LEDs. They save on average more than 90% when compared to traditional incandescent light bulbs and more than 50% when compared with traditional energy saving light bulbs.
With our new Smart Light Bulbs, you can monitor how much energy you are using in the app. Other smart devices that report energy usage will also appear here, so you can get a true picture of what you are spending the most, or not, on.
Works With Smart Speakers
Alexa and Google
Our light bulb, through the Smart Life App, work with Amazon Alexa and Google Assistant Smart Speakers. This makes the CritchCorp Smart™ Light Bulb even more useful. Now you can set up your room information and then walk in to a room and say "Alexa, Lights." and the lights in that room come on. You can of course say "Google, Lights on in the lounge" and the lounge lights come on.
We personally prefer the Alexa devices, and changing the wake work to "Computer" makes us feel as though we are in the Star Trek world.
You can do so much with voice commands using your Smart Speaker. The possibilities are endless. Lots of fun as well as lots of practical uses.
You can create scenes that do what you want. Create a Christmas themed scene for Christmas and an Easter themed scene for Easter. Birthdays and other celebrations or events.
We use one of the scenes for the alarm. When the alarm is activated, the lights go in to "Red Alert" or "Alarm". There is so much fun you can have with scenes.
16 Million Colours Combinations
Gradient Adjuster for Colour Light
Brightness Adjuster for Colour Light
Hue Adjuster for Colour Light
Warm White Light
Daylight White Light
Cold White Light
Gradient Adjuster for White Light
Brightness Adjuster for White Light
Editable Scenes
Special Music Scene
On/Off Timer
Automatic Firmware Updates – Add new features and patch security issues.

Switch on/off automatic updates
Manual update always available
Scheduling and other options
Plan:

Random Timing
Cycle Timing
Sleep Plan
Wake Up Plan

Schedule:

Once
Repeat (Mon-Sun)
Turn On/Off

Biorhythm

Setup powerful schedules based on time of day
Set each day as you want it

Power On Behaviour (When the power is restored to the bulb)

Initial Mode (Default colour and brightness)
Restore Memory (Last used colour and brightness)
Customised (Set the exact colour you want it to turn on to)
Light Colour: Multicoloured, Warm White, Cold White, Daylight – (16 million)
Indoor/Outdoor: Indoor
Beam Angle: 220
Item Length: 55
Item Height: 115
Item Width:55
Smart Home Compatibility: Amazon Alexa, Google Assistant, iOS, Android, Smart Life, Tuya
Bulb Shape Code: A60
Lumens: 809 lm
Labels & Certifications: CE Marking, UKCA, Energy Efficient, RoHS
Voltage: 220 V – 240 V
Amperage: 0.3 A
Bulb Wattage: 4W – 9W
Lighting Technology: LED
Colour Temperature: 2700-6500K
EC Range: A+++ – G
Energy Efficiency Rating: A++
Number of LEDs: 22
Material: Plastic, Metal
Connectors: E27 or B22
Model: CritchCorp Smart 2nd Gen V1
Power Consumption: 5-9 W
Bulb Life Hours: 10,000-14,999 hrs
Smart Home Protocol: Wi-Fi
Smart Bulb Warranty
Warranty: 1 Year from purchase
Energy Rating – IMPORTANT

We are currently moving to the new Energy Rating Standards. This means you may receive a Light bulb with the Old Rating Standard (Rated A++) or with the New Rating Standard (A++ converts to F in the new standard for all LED bulbs that produce 809 Lumens).
Please read the government advice on Energy Ratings https://energylabel.org.uk/the-new-label/in-a-nutshell/
We provide you with a FREE phone number to call us on to receive 14 days free setup support. After that, we still take care of you.
We realise that not everyone wants to pick up the phone and speak to us. If you do, that's great, but you can also get in touch via email, the contact form here, a support ticket, so you can track your queries and return to them when you want and via the forums (https://itforum.website).
If you would like to submit support tickets, then please sign up on our hosting and domain site where our support tickets are managed from (https://members.cc-computers.com)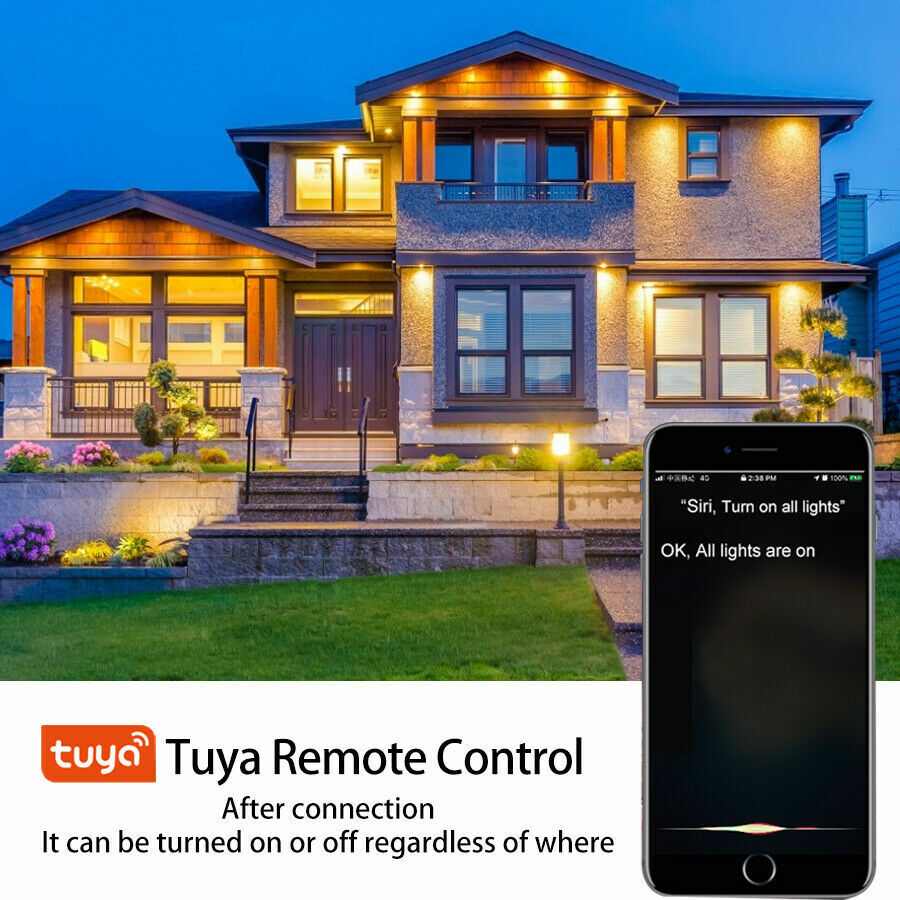 Easy Installation
Add the CritchCorp Smart™ Smart Bulb to the App
With our Next Gen Smart Light Bulb, you can easily add the smart bulb to the app without any fuss. Open the app, switch on the bulb, and it just finds it and allows you to add it, Quick and Easy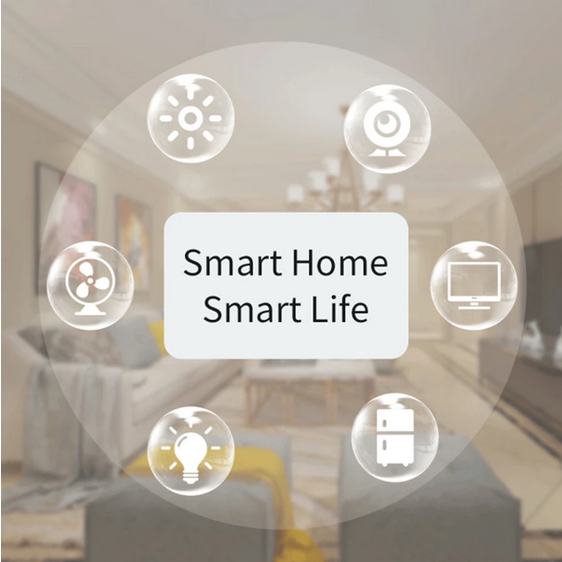 Make your light bulb work like you want it to. Connect to other Smart Devices and get them all working together.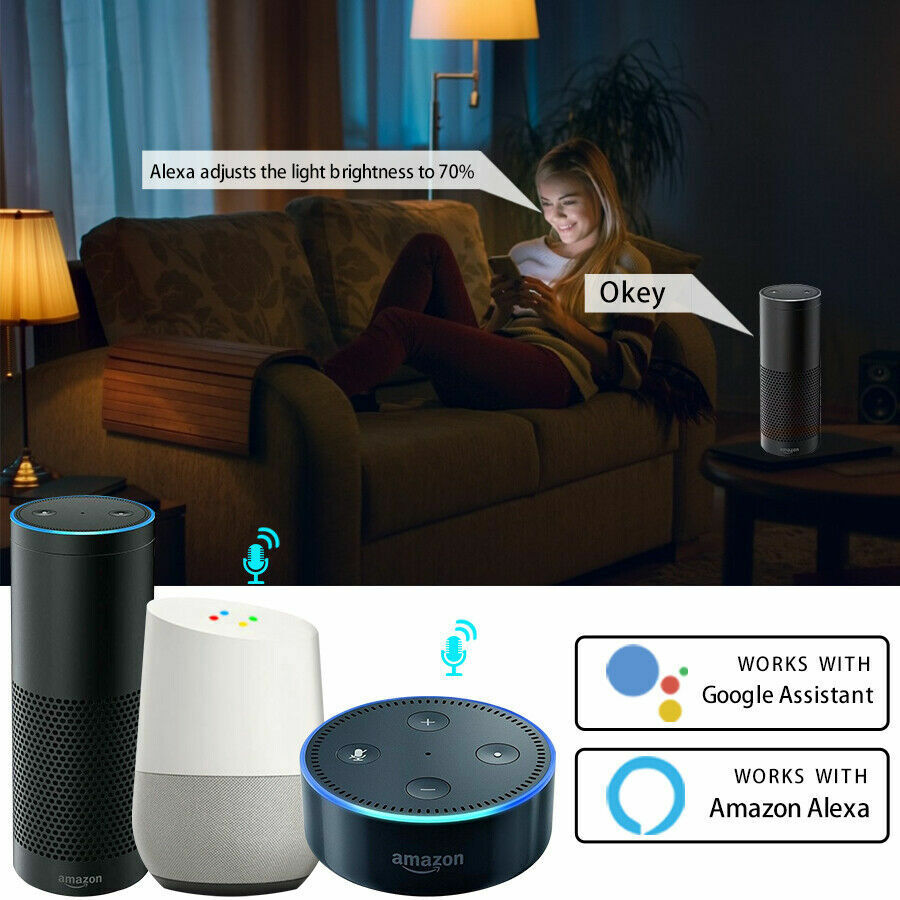 Works with Alexa
And Google Home Assistant
Through your Smart Speaker, you can make even more use of your Smart Light Bulb. Connect multiple Light Bulbs in a room and then ask your smart speaker to turn on or off the lights, or dim them, or change the colour, the possibilities are amazing.
The Small Print
This is the small print, we have made it easy to read (hopefully) and not too technical, but it is very useful for all smart devices (AKA IoT devices).
We recommend that all Smart devices (also known as IoT devices) operate on their own segregated network. This is a double benefit. Firstly, if all your devices are on the segregated network, it protects your main network from any insecure or un-patched/updated IoT devices and devices. While we can update the firmware, not everyone can, so it is sensible to keep IoT devices separate. It can also improve the operation of the smart devices as they are not competing with the Xbox or Netflix traffic.
Get Expert Advice
We offer expert advice on this and there are several ways to achieve it. You can ask at the forums (https://itforum.website) or contact us for a more personal approach. Emails will be answered as when we can, for free. Phone calls can be arranged and in certain cases visits can be arranged, but additional charges will apply.
The app is not created, nor maintained by us, so we have no input in the features that are made available or their cost. Whilst we are constantly keeping an eye on developments, they are out of our control, and so we can make only tell you what is available at the moment.
All information correct as of 20/02/2023
---
---
Don't forget to checkout these other Products too
You can also read more about us and the products and services we offer.
---