What is Cloud eMail

Cloud eMail is simply email in the cloud. You can access it from any internet connected device or your device from any internet connection.
Cloud email used to be called Hosted email or multi-tenant hosted email. It is the same thing. You could make your own Private Cloud server, or use your local hosted email server and turn it in to a Private Cloud Server. We have done that many times for companies. It works really well when mixed with a public cloud server service as well. You then have the best of both worlds and ensure fault tolerance for email.
Cloud eMail is best used with your own domain name, as it will then fit with your website. If you use something like our FREE Hosting then you can still use Cloud eMail as well. If you use our Feature Rich Hosting, then you can upgrade or extend your email to use both the IMAP and the Exchange servers.
CritchCorp Cloud eMail for Business
This page however is about our Cloud eMail service. We use Microsoft Exchange, as it is the best around for eMail management. It si far superior to the gmail and other services. It can use end to end encryption and keeps you secure while you are connected to the server. Exchange can also manage your Calendar, Contacts, Notes and Tasks Lists, synchronising them across all your devices. If you lose a mobile device, you can wipe all the data on the device from your account.
With our Cloud eMail service you have access anytime, anywhere via webmail, so even if you don't have your device with you, you can still get to your email. Webmail looks just like Outlook, so if you are use to using Outlook, you will get on fine with webmail.
There are many great features of our Cloud eMail. You can schedule meeting with anyone else in the world that is using outlook, but anyone in your organisation, you can actually see if they are free or not. Make a meeting time that appears to suit everyone, without having to go back and forth so many times.
Public folders help you to share resources between everyone in the organisation. You can add all sorts of information to the public folders.
Cloud Files and Share Point
Our Cloud eMail works seamlessly with our Cloud Share Point and our Cloud Files. Read more about them to see how you can integrate and send emails attachments that don't take up any room.
Viruses and Spam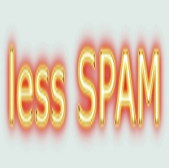 We also give you standard Virus and spam filtering included. Set up in the basic form it will catch most everything and by fine tuning the setting you can make it even more effective. You can also change other settings such as how often it reports on the number of spam emails and how it deals with spam emails.
Order your Cloud eMail accounts now.
---
Don't forget to check out these other Products too
You can also read more about us and the products and services we offer.
---
Yes, it is official now, we have won an award for our Smart Bulbs. The CritchCorp Smart™ Smart Bulbs are…