Yes, it is official, CritchCorp Computers Ltd is the WINNER. It was Announced today: Winner of the SME News 2020 UK Enterprise Awards for Best SME Computer Support Business – Manchester.
After a long wait we finally received word that we had won. We are very proud to have won such a prestigious award. Living up to what our customers expect from us in terms of great service is what we strive for.
We have been working hard to give our customers the best of everything we do.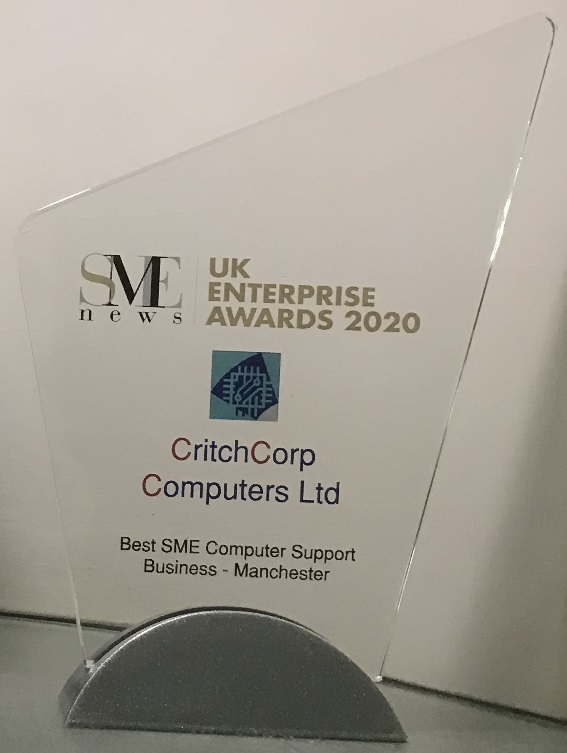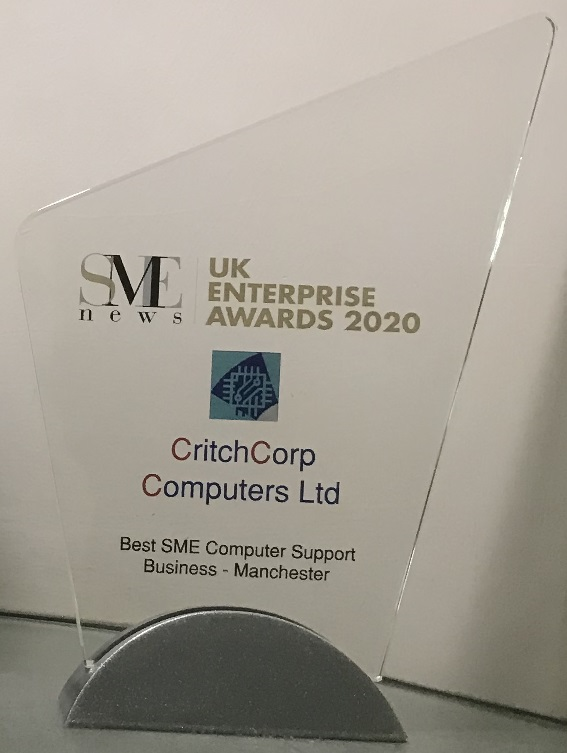 In early April we were notified that we had been nominated and set about completing the tasks required to show our work and what we do to the judges. After a grueling selection process we finally won the category. Thanks to our northern clients who nominated us. We hope next year to win the southern categories next year in our continued strive to provide the best services to our customers all over the UK.
We are striving to get awards in our hosting for next year as these have seen massive growth and we are very proud of the solutions we have, such as cPanel hosting, Dedicated WordPress Hosting and even our FREE Hosting.
You can read the article written about us in the SME News magazine.
/complete-computer-support/
CritchCorp Computers Ltd – Alerts, News and Promos