All sales are subject to the normal Terms of Service found here, and the following additional eBay Terms and Conditions of Sale.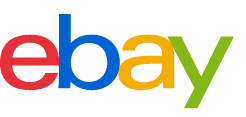 Terms and conditions of Sale
You agree, in purchasing form our eBay store/account, to these terms and conditions, in addition to the above terms and conditions and eBays Terms and Conditions and in certain cases further terms and conditions of the product/service as required by that product/service.
Product listings
We do our best to ensure that the product listing is as accurate as can be. Different batches can sometimes have slightly different attributes. We update these as often as possible. You accept that there may be some slight inaccuracies in the product listing form time to time. If you discover an inaccuracy in a product listing then please inform us and we will immediately resolve it.
Substitution
We reserve the right to substitute your product with one that is of equal value and specifications as the chosen product, without the need to inform you first. Any substitution will be equal in every way possible but may have some different colours/cases or other attributes not considered to be critical to the operation of the product, unless specifically requested or required by product fundamental design.
Specific needs
If you require a product for a specific need/use case then please make sure you make this clear before the product is dispatched via an email from the eBay system. We will endeavour to ensure that it is suitable for your specific needs.
Delivery
Our standard delivery is usually a courier with signature required and insurance to ensure the product reaches you in good working order. Please test the product as soon as possible so that any claim can be started in time. In most cases this is within 7 days of receipt.
Tracking
Most of our delivery options include tracking of your parcel which will allow you know where it is on the journey to you. This is provided by our chosen courier and is not something that we control. You acknowledge that we cannot influence the tracking features of the courier, nor will have any more information that is available to you. In certain cases we may be able to phone and ask about a delivery but this will only be considered when the parcel has fallen behind schedule or is later than the expected delivery window. We will not make routine calls to find out where any delivery is.
Royal Mail
If you select delivery via Royal Mail in the form of 1st or 2nd class post then there is no tracking available as this is not provided by the Royal Mail. We can provide Proof of Posting, to prove that your parcel was sent. If you want to guarantee when a delivery will arrive or be able to see where it is then please upgrade your delivery to a courier delivery. If it is not available on the site then please email us form the eBay system as we will check availability for you or update the product as necessary.
Also Royal Mail 1st and 2nd class post is not guaranteed to arrive and has no insurance if it does not.
FREE Delivery
Some of our products have included FREE delivery. This is usually 1st or 2nd class post. Please see above on Royal Mail. If you wish to have tracking or guaranteed delivery then please upgrade to a courier service.
Returns
When the product arrives you have 14 days to return it to us. If it is simple not wanted then please ensure it is returned in the original packaging with all the accessories and free gifts. We suggest that you use a courier to return the product to us and for your peace of mind add insurance and guaranteed delivery and signature required to the parcel. We will refund your money as soon as the parcel has been received back in to stock, usually within 24 hours of the product being delivered back to us.
In all cases please ensure you contact us first to obtain an RMA number and the correct address to return your product to. If you do not obtain these details then we may not be able to refund you or it may substantially delay the refund and may reduce the refund amount if we incur additional charges to retrieve or forward the parcel.
Warranty Returns
If your product is faulty, then please contact us first. Many times we can resolve the issue quickly. We also resolve many Warranty claims by video and picture evidence and then do not require you to go through the time and expense of sending it back to us. If we can obtain sufficient evidence of the failure then we can just send you the replacement or in certain cases issue a refund, although in some cases we will require the return of the product before either a refund or replacement can be issued. We will issue you an RMA number for this type of return and provide an address for the return.
FREE Support and Paid Support
We provide FREE setup support on most of our Smart devices. Some other devices will also qualify for free setup support. This will be provided by calling our free phone support number provided in your package (usually 0800 612 1029). This is for UK customers only. International customers can call on a local number +441344 98 98 97). After the 14 days free setup support has passed (14 days after delivery) or if you need further support, more than just the basic setup, then you may do so at the current price for support. you will need your eBay purchase order number, username and delivery address in order to open a support case. You may also have to sign up for a FREE account on our support system in order to keep track of your support case. Warranty cases will usually be required to create an account and submit a support ticket.
The current address for support is https://members.cc-computers.com.
Updated August 2023